50 People Buried in Kano in 3 weeks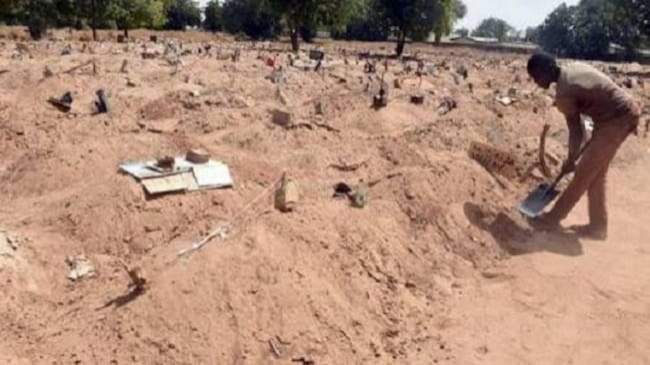 Fast taking the Kano way, Plateau state has been hit by what seemed to be a mysterious death after about 50 people were said to possess died and buried in various cemeteries within three weeks.
The incident, which came amid Covid-19 crisis, has now plunged the authorises of Jos North government area of the state into palpable fear.
According to a report contained in ThisDay, deaths brought for burial in a number of the cemeteries including the one at the Zaria road have suddenly surged as grave diggers expressed concern.
"We do not know the explanation for the deaths but we are worried that the amount has recently increased," a resident of the community said.
"In the past three weeks, the speed at which bodies are brought here for burial has doubled compared to the previous times.
This afternoon alone we've buried five persons, we should burry more."
Shehu Bala Usman, chairman of the government where the incident occurred, said the community, amid other top measures, has opened death register altogether the cemeteries.
He confirmed the mysterious death within the community and stated that corpses can not be buried without following the protocol again.
Usman said the authorities of the government will compare the figure to the previous one.
He, however, noted there must be data and indices before the authorities "can establish that there's a mysterious death on an outsized scale."