SHOCK;I killed him because he snatched my girlfriend-A cult member who was arrested by the police Lagos State command, has told the police how he killed his ally because he snatched his girlfriend from him.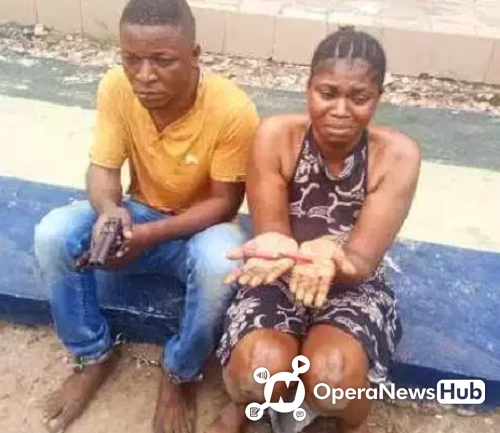 A cult member who was arrested by the police within the Oworonshoki area of Lagos State, has told the police how he killed his ally because he snatched his girlfriend from him.
The suspect, Fatai Babafemi, who was arrested following a cult clash within the area recently, confessed to the police that he had to kill his friend, Bayo, after he snatched his girlfriend.
Fatai said he and Bayo were within the same cult before the deceased left to hitch a rival gang, following a rupture with their leader, and to urge back at him, he went after his girlfriend who had a toddler for him.
Fatai added that he had sent people to warn Bayo to remain faraway from his girlfriend, and had even confronted him on several occasions, but that Bayo told him to try to to his worst.
So when the was a clash between the 2 rival gangs, Fatai had just one thing in mind: to urge down Bayo. And he succeeded in killing his ally .
Hear him:
"Yes, Bayo was once my ally , but he tousled by snatching my girlfriend who features a two-year-old daughter on behalf of me . We grew up within the same Oworonshoki, and that we were very close that folks thought we were brothers.
We joined the cult on an equivalent day and that we did tons of things together. He knew what I can do and that i also know what he can do.
But he took me without any consideration once I told him to remain faraway from my girlfriend. this is often a woman Bayo knew alright that she was my girlfriend which she had a toddler on behalf of me .
But when he had a fight with our leader, he decided to go away our group and join a rival group.
From that point , he was a marked man as we vowed to kill him. I even visited him to plead with him to return back to the group, but he refused and warned me never to speak to him again.
We became enemies then and that we always fought whenever our paths crossed. Then I started hearing that he was sleeping with my girlfriend. I knew he did that to harm me. I didn't believe when some people told me that Bayo was sleeping with my girlfriend.
I visited confront him and he said to my face that he was actually sleeping together with her and said I should do my worst. That day, I didn't want to fight with him because he had members of his new cult with him.
I visited my girlfriend's house and asked her if she was seeing Bayo, but she denied and out of anger, I beat her up. i used to be surprised when Bayo came to my house subsequent morning to fight me for beating my girlfriend. He said he was getting to eliminate me.
That was once I made up my mind that i will be able to get him first before he gets me. you recognize within the cult system, it's either you kill otherwise you are killed.
My opportunity came once we had a clash together with his group in Oworo after they killed one among our members.
I knew it had been either Bayo or me, so I visited his house very early that morning, sneaked into his room and was shocked once I met him on the bed with my girlfriend.
I didn't waste time as I brought out my gun and shot at him. He didn't die immediately due to the charms he had on him, so I used the machete I had with me and cut him to pieces.
I could have killed my cheating girlfriend but due to the love I even have for her and our child. I dragged her to my house and warned her never to inform anyone what she saw or i might kill her.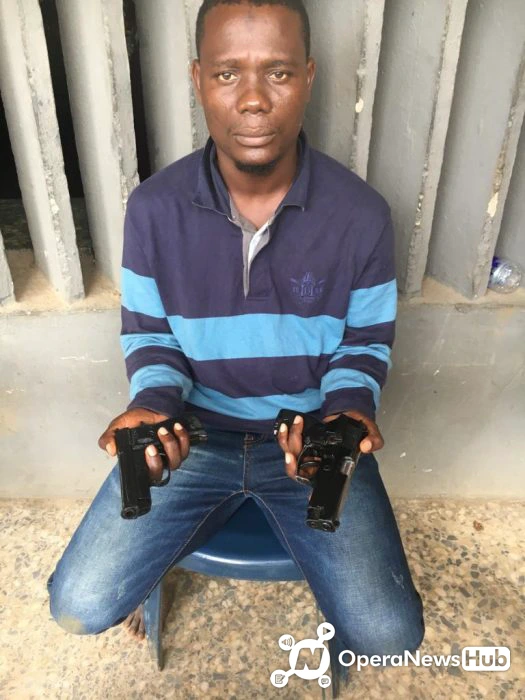 But i'm sure she was the one who told folks that i used to be the one who killed Bayo which led to my arrest.
Bayo deserved to die for messing around with my girlfriend. He knew that she had a toddler on behalf of me but he still slept together with her . I don't care if i'm killed or sent to prison. I did what I had to try to to ."